During the height of the Covid-19 pandemic we decided that we would attempt to create an altruistic entertainment project for people stuck at home.
That project became the contents of what is now printaboardgame.com
There's several "young" prototypes on that site and some have stagnated a bit, but we kept the ball rolling on the jet fighter board game, but how to test a paper prototype when we couldn't meet face to face?!?
Enter TTS, a cheap and easy to use simulator that has yielded fairly interesting results when it comes to our paper prototype. Turns out the most entertaining way to play currently is in solo mode! – although the other modes still hold merit, the solo play allows for an easy introduction to the rudimentary rules and then 2 person coop, 1v1 and 2v2 gradually increase the complexity. You can try the game for yourself via the Steam Workshop here
Next phase is a better physical prototype with 3d printed board pieces, but that's not really what this blog post is about.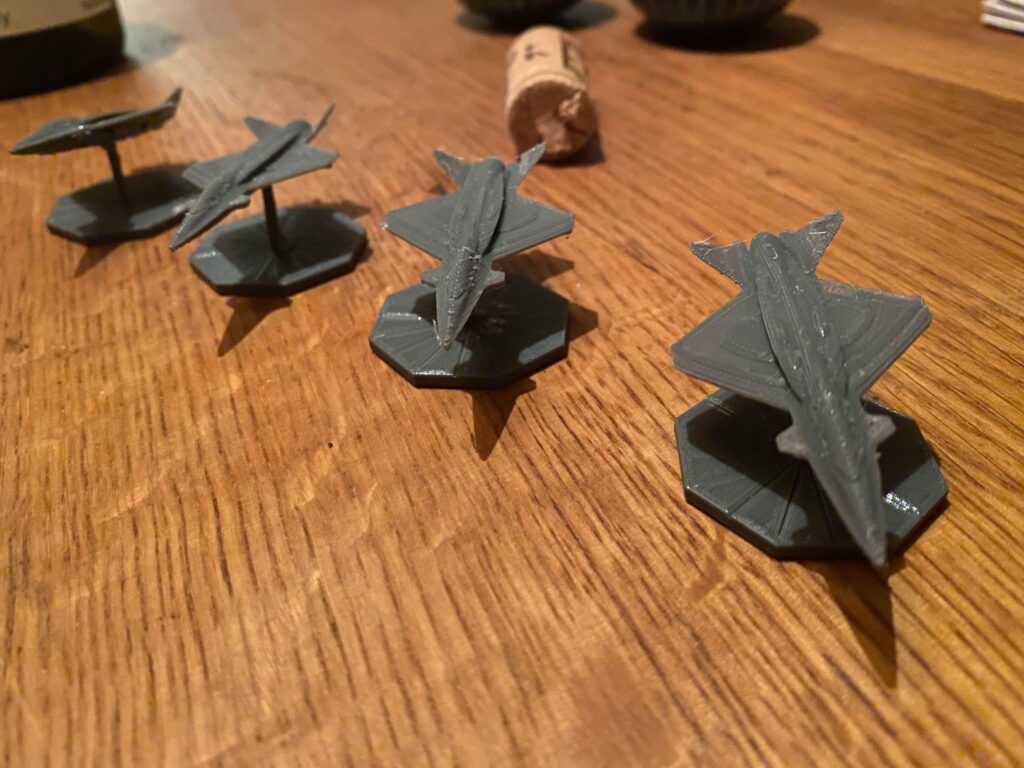 Tabletop simulator allowed us to quickly visualise our board game concepts and play test them with friends on Steam. The format is easy to alter and even allows for virtual reality immersion. Although holding a hand of cards is a little wonky.. We recommend TTS for rapid prototyping and will definitely be using the software again next time we're prototyping a board game. The next phase however includes Augmented Reality so we need to test on a physical version of the game and we really wanna give folks a game that allows for some serious DIY customization, particularly in the models, by painting, modeling, 3d printing etc.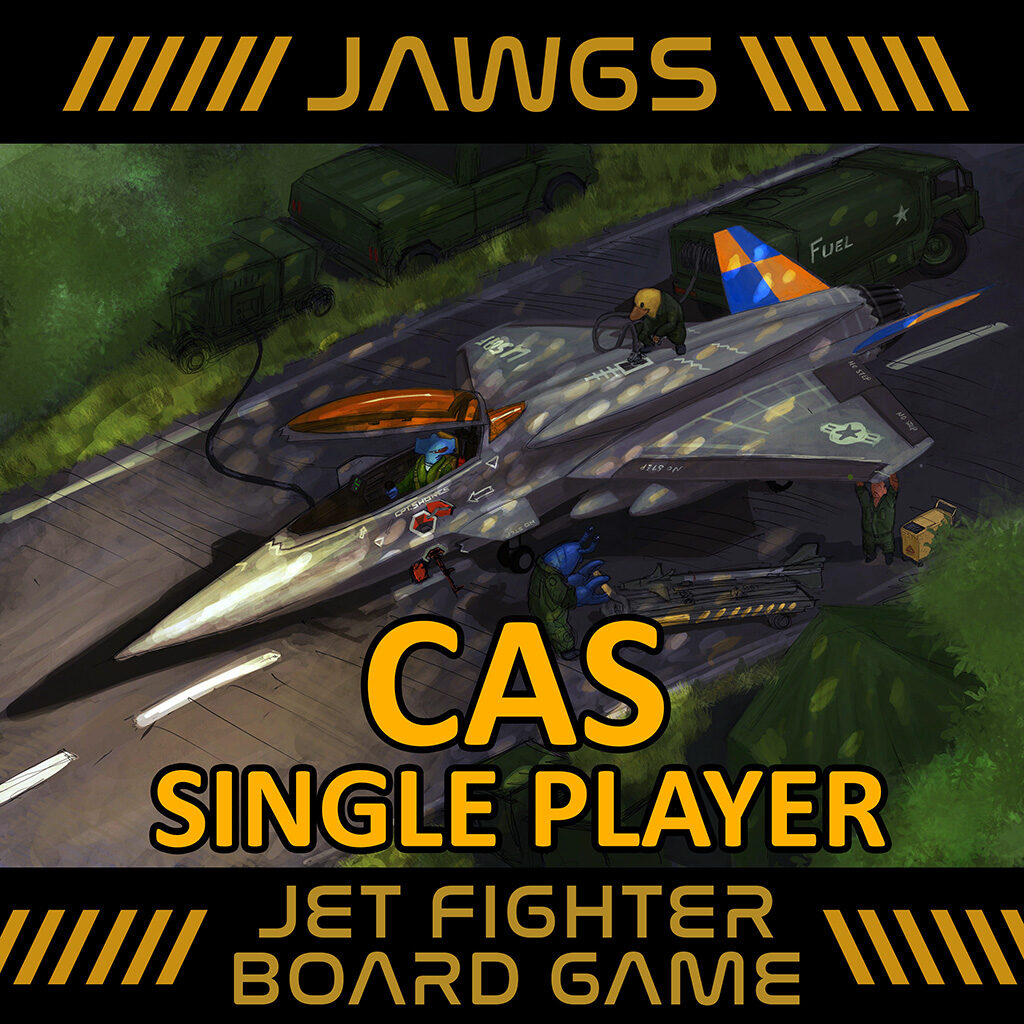 The game is about the tactical application of the F/A-20 Hammerhead fighter, piloted by our antropomorphic characters in an exercise called "Black Flag" that takes place in the Sahara dessert. We didn't want the game to be about politics or have a violent undertone, so the "combat" in the board game is supposed to be simulated and deliver an entertaining experience while the game also introduces the player to many real world aspects from the jet jockey community.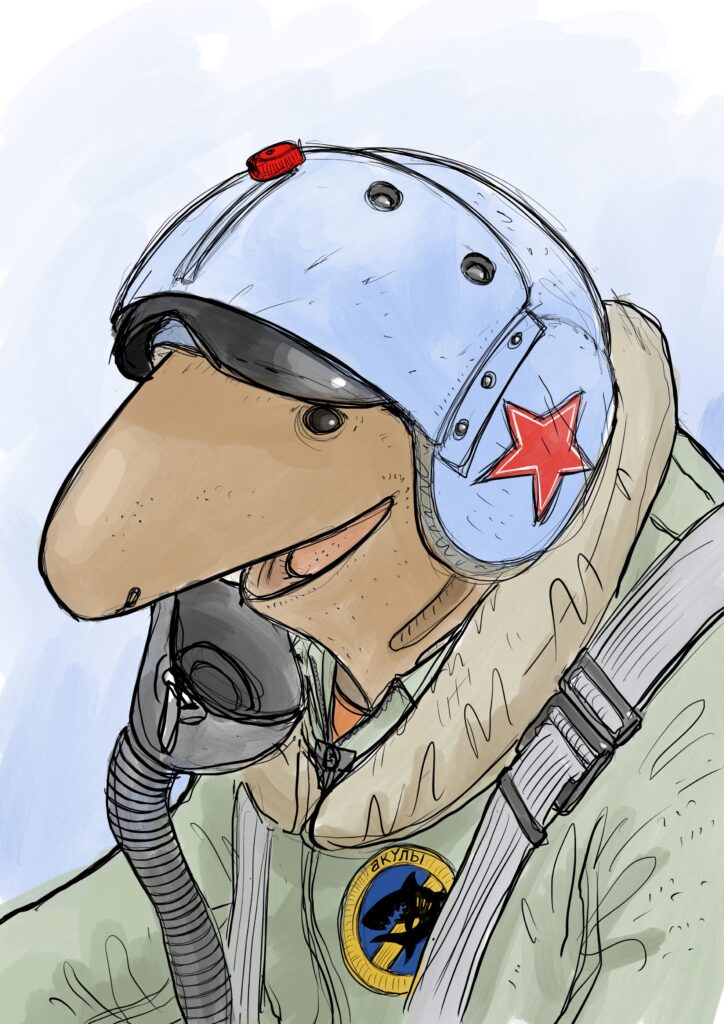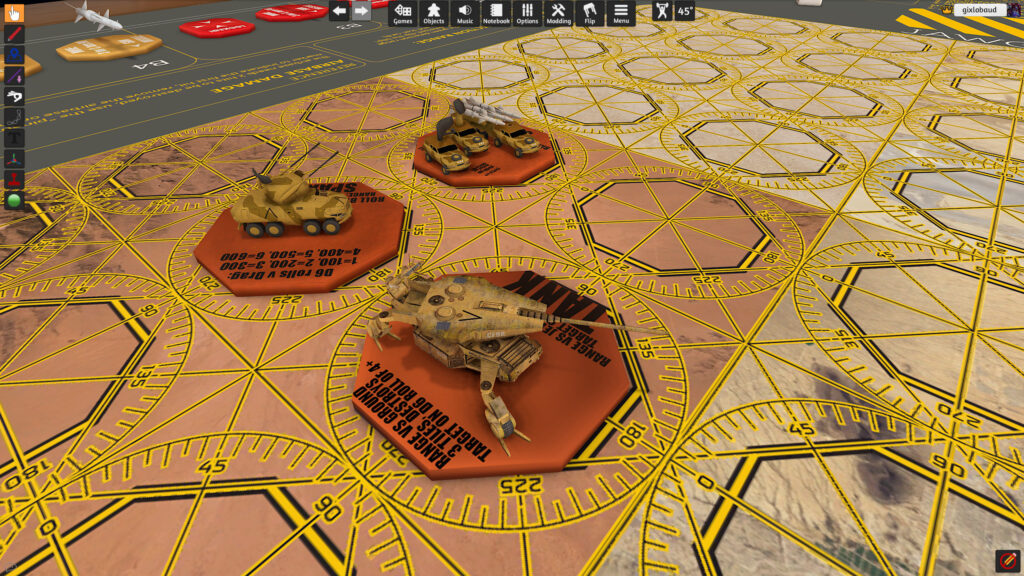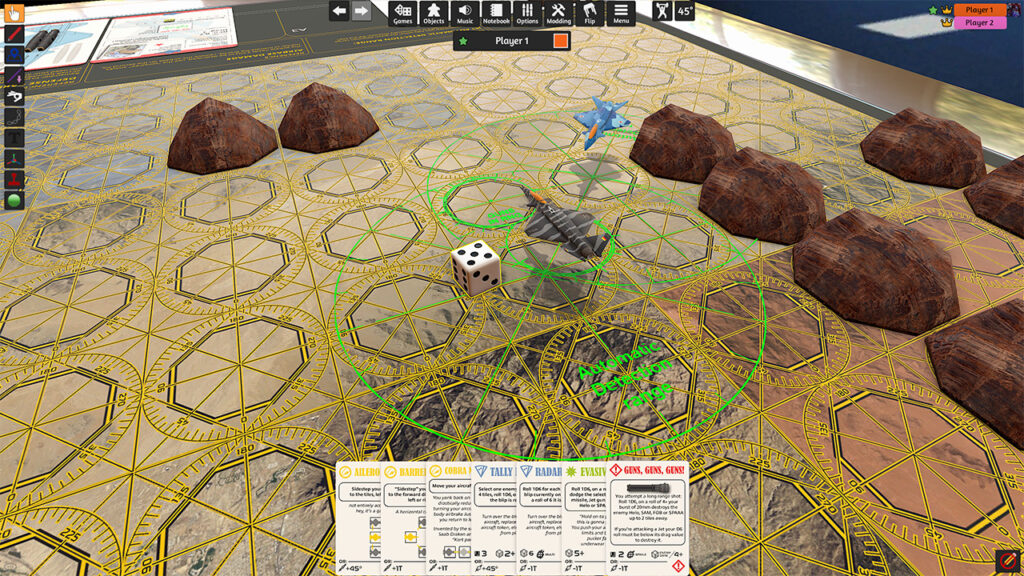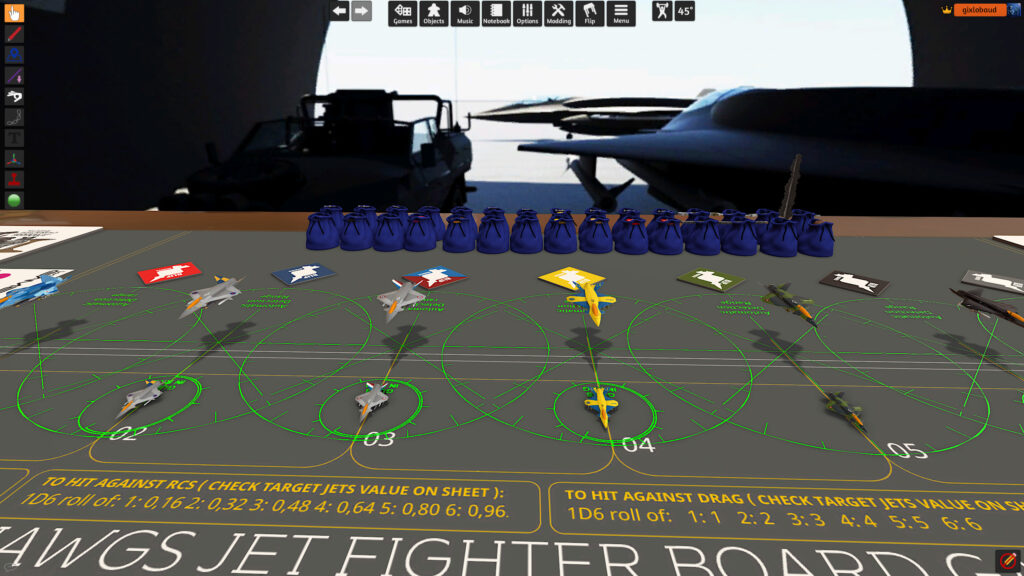 We're still in development and some units like artillery need design, testing and modeling, check back later or give us some feedback on the current prototypes if you feel like it 🙂
WordPress wont embed sketchfab code, so you're gonna have to mosy on over to their site if you wanna see some of the models in the game, like:
The Sand Shark JAH-60 Attack Helicopter
Or the german F/A-20 "Tiger Hecht"
These are low poly models, since TTS is a little allergic to polycount, they work fine as board game pieces though 🙂 – if you wanna see the preliminary high poly design study of the fighter, you're welcome to take a gander here
Or just go ahead and try out the prototypes for yourself 🙂
TTS JAWGS Jet Fighter Board Game prototypes:
JJFBG 1v1 BFM ( still in development )
JJFBG 2v2 ACM ( still in development )